17 Mar 2020
5 Benefits of Wild Camping in a Motorhome
Although it can be a challenge to find where you're permitted to, wild camping in a motorhome is a delight like no other! Instead of looking between high priced, low quality campsites, save yourself the hassle and instead hunt for a good spot to overnight park your motorhome. There are dozens of apps and websites that now make it easier than ever, motorhome travellers helping fellow motorhome travellers. Not convinced yet? Here are the 5 main benefits of wild camping in a motorhome.
1.  Nature
An obvious choice, especially with the word 'wild' in the name! One of the main advantages of wild camping is that it brings you back into the roots of camping. When people slept in the great outdoors, not a few steps from a sanitary block and restaurant, inches from another traveller without the space to even cough. While motorhome travel may be cheating slightly, you can still enjoy the silence and beauty of camping if you wild camp with your van. Wake up to wildlife, and watch the sunrise over the trees. What could be better?
2.  Privacy
As we mentioned, the silence of wild camping. While some campsites have noise regulations, these don't apply to all and aren't always followed. Camping is about peace, and the shrieks of children or a group partying until late doesn't really promote the right ambiance. Wild camping lets you enjoy the quiet and reconnect with yourself, and your fellow travellers. Spend your time with the people you chose to travel with, or in the wonderful company of yourself. Wild camping is particularly great when travelling alone.
3.  Freedom
We consider motorhome travel to be all about freedom. The freedom to go anywhere, anytime. But if you're staying at campsites, this freedom is automatically affected. Campsites have check in and check out times, ones that may not correlate well with your plan. Perhaps you're spending your days packed, and want to arrive late and leave early, or one morning you want to have a lie in. Wild camping allows everything to be on your schedule and at your chosen pace.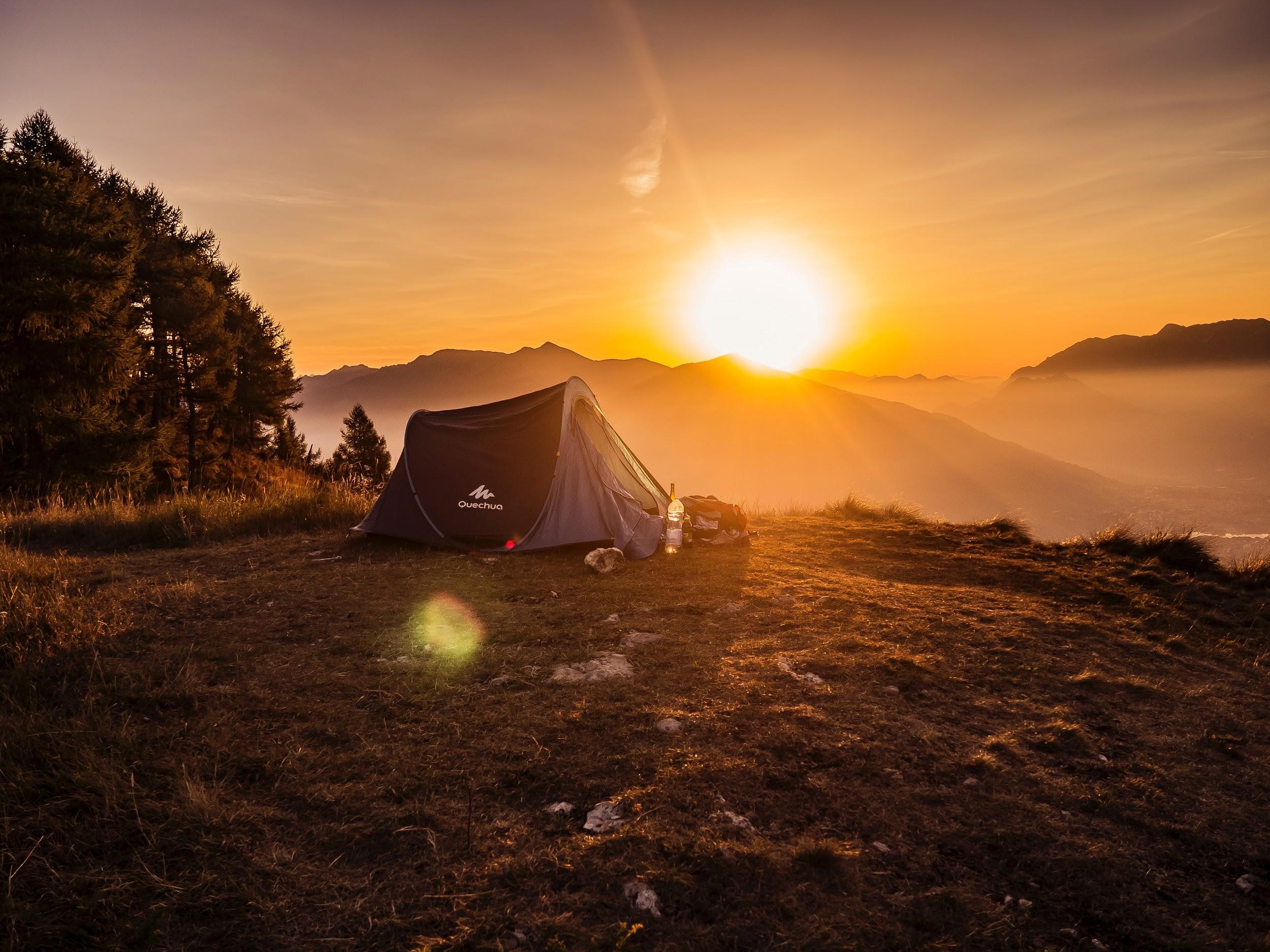 4.  Route
Certain areas are populated by a lot of campsites, but this can really vary. You don't want to drive out of your way to find a campsite, and mess up your entire route! You want to ensure your stops are along the way, and get you to your destination as planned. Wild camping provides more options, and ensures you're never doubling back. Cities are known for having a lack of campsites, and then it's ideal to overnight park somewhere to avoid unnecessary driving.
5.  Budget
Campsites can be well priced, but near larger cities or where they have less competition, they can ask for extortionate amounts! Avoid ruining your budget by wild camping, where you can sleep under the stars for free. Why pay large amounts for somewhere you will only sleep? Instead camp for free somewhere beautiful, and use that money to enjoy more of your trip and organise your motorhome hire.