12 Mar 2020
The Best Healthcare Careers for Natural Leaders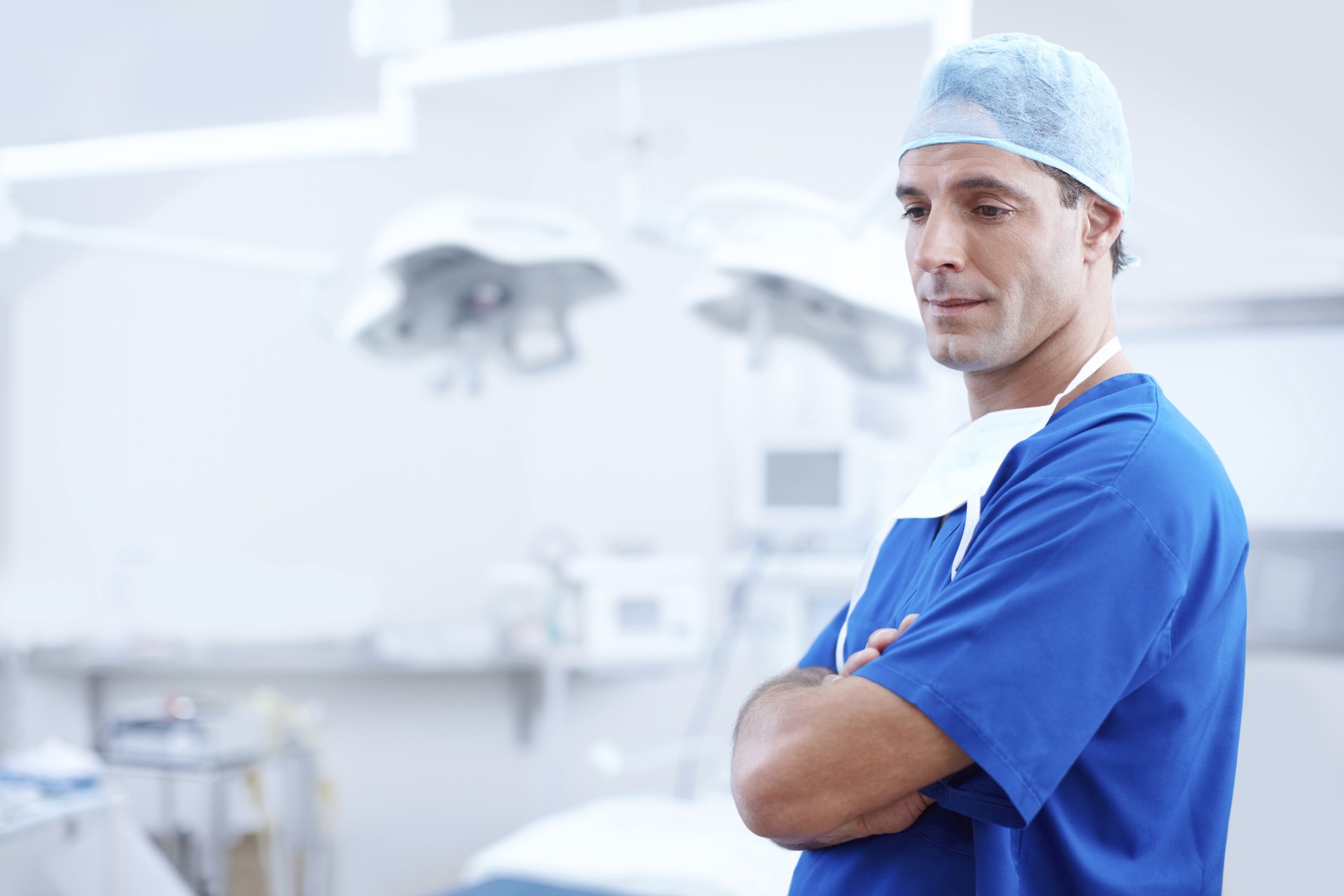 Natural leaders know how to leverage their wide range of skills to influence and motivate those around them. They are effective communicators, persuasive negotiators, and quick decision-makers who strive to make every second count. Their success is the result of a complex balancing act that involves engaging people and unleashing their full potential.
They don't demand respect; instead, they earn it by building and maintaining mutually beneficial relationships with their followers. Like most natural leaders, you might have considered starting your own business. But this isn't the only way to make an impact with your skills. One avenue to consider is a management position in the healthcare sector.
Healthcare Management at a Glance
Due in part to a retiring baby boomer population, whose demand for medical services has increased rapidly in recent years, healthcare is currently one of the fastest-growing industries you can work in. As more and more people seek assistance, the need for qualified professionals who can effectively manage healthcare services continues to rise. 
The Bureau of Labor Statistics predicts a relatively high growth rate of 18% between 2018 and 2028 for healthcare management roles. 

Even entry-level positions offer generous compensation. According to PayScale, healthcare administrators earn an average of $66,424 per year, while nursing executives rake in a median annual salary of $131,000. 

Studying options have moved into the online space, with a range of courses that are far more affordable and accessible, making it easier to obtain the necessary qualifications for high-level positions. 
Becoming a Leader in the Healthcare Sector
Before we get into the best management careers you can pursue, it's worth taking a moment to understand what it takes to enter them. 
With countless lives in their hands, healthcare professionals need to possess the knowledge and skills required to carry out their jobs effectively. This is why a degree is necessary for just about any position. 
Most healthcare administration roles demand an associate's degree, which takes 12-16 months to obtain. 

From here, you can study for 3 years to obtain your bachelor's degree.  

Finally, you can enroll in a 12-month MBA program to enter more demanding management roles.
Depending on your qualifications and experience, specialized programs might be available that can equip you with the accreditations you need to further advance your career. For instance, nurses can enroll in an online DNP nursing leadership program while still working. After that, you may be eligible for the highest-paying positions available.
So, where can you take your knowledge, skills, and talents in the healthcare industry? Here are some careers to consider. 
Director of Nursing
Median Salary: $173,000 per year (Bureau of Labor Statistics)
Requirements: Master of Science in Nursing or Master of Health Administration
As a director of nursing, it's your job to manage the nursing department and ensure that operations run smoothly. Responsibilities include supervision of nursing staff, planning budgets, managing patient data and reporting to high-level staff members. You will also spend some time interacting with patients and family. 
Hospital Chief Executive Officer (CEO)
Median Salary: $153,228 per year (PayScale) 
Requirements: Master's in Business Administration, Master's in Healthcare Management and Master's in Healthcare Administration, as well as healthcare experience. 
A hospital CEO takes on the responsibility of managing the overall operation of a healthcare organization. Their job includes planning, directing and carrying out activities at the highest level while ensuring that the hospital is run in a cost-effective manner. It's a demanding role, but one that natural leaders will find highly rewarding. 
Health Information Manager
Median Salary: $56,620 per year (PayScale) 
Requirements: Bachelor of Science program and Registered Health Information Administrator (RHIA) certification. 
Perhaps you prefer the idea of a job that involves the organizational aspect of leadership, but not the responsibility of managing a team. In that case, you might want to become a health information manager. In this data-centric role, you are put in charge of maintaining the accuracy and efficiency of information within various departments. 
Health information managers apply their technical expertise in hospitals, private medical practices, and numerous other health-related organizations. 
Hospital Chief Financial Officer
Median Salary: $155,000 per year (Bureau of Labor Statistics)
Requirements: Master of Business Administration and healthcare management experience. 
Another position with a lesser focus on people management, chief financial officers are responsible for ensuring that the hospital's money is put to good use. Responsibilities include planning budgets, generating reports, maintaining financial records and reporting to upper management. If you fancy the idea of working with money, this is a considerable option. 
Hospital Administrator
Median Salary: $110,000 per year (Bureau of Labor Statistics)
Requirements: At least a bachelor's degree in business administration, finance or accounting. Some organizations ask for a master's degree in the same subjects. 
Hospital administrators spend most of their time behind the scenes, ensuring that a variety of facilities are in optimal working condition. You can work in a nursing home, outpatient facility, or a traditional hospital. Responsibilities include hiring new staff, drawing up and implementing policies, ensuring regulatory compliance and putting together budgets. 
Pharmaceutical Product Manager
Median Salary: $119,000 per year (Glassdoor) 
Requirements: Bachelor's degree in management, science or a related field and some experience. A master's degree in a suitable subject is helpful. 
In this career, your job is to coordinate and oversee the various elements related to pharmaceutical products. This includes financial activities such as investment analysis, as well as the promotion of medical products. Surprisingly enough, leadership is a key aspect of pharmaceutical product management. A background in science is also required.
Healthcare Consultant
Median Salary: $77,317 per year (PayScale)
Requirements: A degree in business, HR or health care administration. 
Healthcare consultants work with healthcare institutions to help them reduce their expenses. This is done by collecting financial statements, identifying operational issues and analyzing employment figures. They can work for clinics, rehabilitation centers, and private institutions as well. Excellent leadership skills are highly desired for this position.
It's clear that as a natural leader, you have a range of exciting employment options in the healthcare industry. Regardless of what you choose, you can expect a challenging, rewarding and lucrative career.