30 Jul 2020
Top reasons why shipping a car is always better than driving it on your own
When you have to move your car across the country, your first temptation may be to drive yourself. And if you can't manage it yourself, chances are the next option you may consider is having someone manage it for you.
Cross country vehicle transport may not occur to you at all, but there are good reasons to choose road transport instead of driving, even if each type of transportation has its pros and cons.
Moving a vehicle can be difficult, and so the last thing you probably want to do right now is compare and contrast delivery with hiring a driver.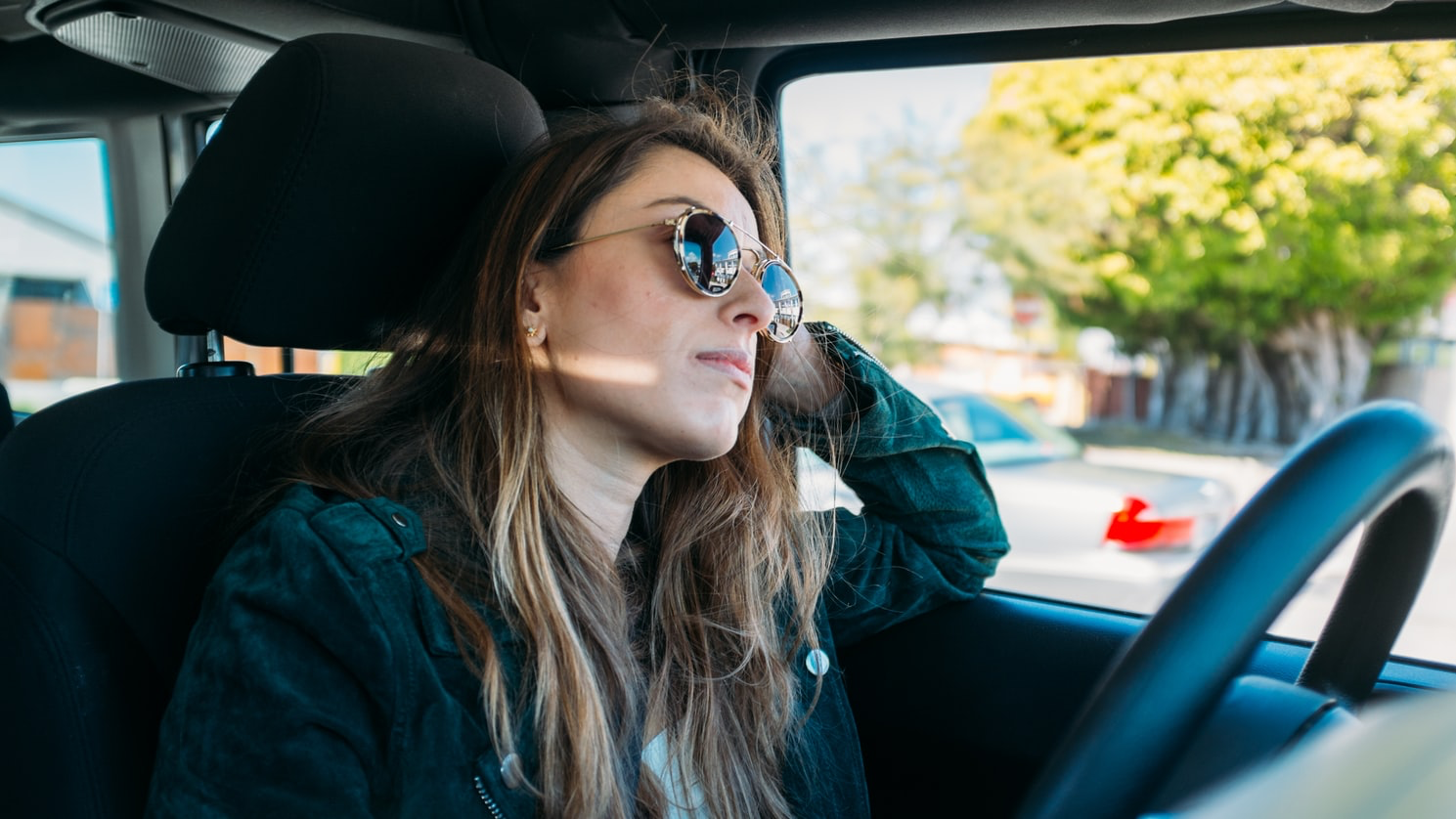 That's why we have put together a post that outlines each type of transport logistics and proves that delivering a car across the country is often the best option.
Hopefully, this guide will make it easier for you to decide so that your car can go where it needs to go.
Top Reasons To Ship Your Car
The trip around the country takes almost 3,000 miles. It is prone to wear and tear on your car: think about tires, brake pads, oil, and any unforeseen damage that occurs from driving in unfamiliar territory for a long period.
Delivery of your car ensures your car's safety, and if you transport it in a closed container, it is even safer without adding miles to your odometer.
Expenses
Sometimes the initial cost of driving may seem less expensive, but the costs add up, and time is precious. The delivery cost is simple – you know exactly how much you will pay once you get a guaranteed offer.
Traveling around the country can be expensive in terms of food, housing, and gas alone. It is also often risky, and driving for at least four days in a row is tedious. A tired driver has a slower response time and may miss road hazards that can cause trouble.
If you encounter any part malfunction, such as a flat tire or a burst pipe, you may need to tow and wait for repairs at the store. After all, time is money. Even worse, you may get into an accident.
Safety
Speaking of accidents, this is the last situation you want to be in. Your car is now damaged and may need repair, but you and your family are at risk of injury.
Delivering your car takes the risk of long driving entirely out of the equation, leaving you sufficient time to take care of everything else.
Convenience
A trip around the country can take four to six days, while delivery is quick and easy. The entire process of transporting the vehicle is taken care of, so you don't have to worry.
Overall
If you want to know how to get your car across the country, delivery is a much better option in terms of long-term cost, safety, and convenience.
You should save yourself a headache by ordering delivery, and let a carrier take care of everything. Then call your airline and book a business class ticket with a good meal and a glass of wine. Why not enjoy the trip?
Other Alternatives
Maybe you haven't completely given up on the idea of driving around the country on your own. Car travel is what American dreams are made of, but the reality of road travel, especially with children in the car, looks very different.
People assume that driving their vehicles will be cheaper than hiring a professional driver or sending a car around the country, but receipts add up when you travel on the road.
You will have to pay not only for gas but also for food and housing. You may find that the miles you accumulate now turn into maintenance costs later. And frankly, transporting your car from state to state can be stressful.
There is the traffic you will get into, wrong turns, and other inconveniences that can make going on a road trip in real life less fun than it seems to be in the movies.
Alternative 1: Hire A Professional Driver
When you search "hire someone to drive my car across the country," you will get a lot of results.
These will be companies that coordinate stable drivers (often retired people or students) and match them with clients and individual freelance drivers who are looking for easy side jobs.
There are several ways to find a professional driver to move your car. However, the best way is to find a company specializing in selecting drivers and cars for cross-country trips.
Sometimes referred to as "driveways," these professional drivers claim that hiring a professional driver is a safer alternative to delivering a car around the country.
But is it? We'll touch on this later, but first, look at the pros and cons of hiring a driver to move your car.
Pros
You may be able to ride with your driver. It means that you will be with your car for the entire journey. For the restless, this may be the only travel option that allows them to sleep at night.
Your car is the only car that the driver moves. It's like having a personal valet just for your car.
Drivers usually have special insurance. Most professional drivers diligently protect themselves and therefore have sufficient insurance to be sure that you will be compensated if there are problems along the way.
You can also pack your luggage in the car. Sometimes, professional drivers will even transport pets. Moving your car as part of relocation may be an easy way to deliver some necessities (or your best fur-friend) to your new home.
You can get your car faster. Drivers will face the same traffic and other headaches as truckers. However, drivers don't need to stop to load and unload other vehicles.
Cons
It is much more expensive. If you have a professional driver transport, your car will almost always be more expensive than delivering it by truck, because you pay directly for the driver's food and lodging.
You will still subject your car to wear and tear. It is probably impossible to avoid the fact that long trips are difficult for cars.
It's hard to find a respected cross-country driver. There are many drivers available, but there is no special license or training when someone offers their services as a driver.
Also, freelance drivers may not want to share their recommendations, driving records, and criminal records.
Companies can refuse your car. Some companies that check drivers and then match them with vehicle owners who need to move the car will only accept vehicles that are less than seven years old or have less than 150,000 miles on the odometer.
So, Is It Worth It?
Well, Companies that hire drivers do background checks, but can't provide their drivers with additional insurance.
Independent drivers may not be completely honest about their driving (or criminal) records. You will probably need to buy short-term insurance to cover the driver for the ride and protect yourself if they get into an accident.
However, if you seek a personal experience that includes transportation for a pet, this may be the right option.
Alternative 2: You Can Ask Someone You Know To Drive Your Car For You
Instead of looking for a professional driver, you can connect with your network to find someone who wants to drive your car to their new home.
It is an option that is possible for people whose circle of friends includes retirees, College students, or people who make a living doing odd jobs.
In terms of liability, there is a greater risk of paying someone you know to move your car, but you may feel safer working with someone you know.
Here is a breakdown of the pros and cons of having a friend or acquaintance drive your car:
Pros
It is the most budget-friendly option. However, you should pay your friend or acquaintance for their time, but you will pay less than if you were dealing with a professional cross-country driver.
You know your driver. Something is reassuring about knowing who will be driving when your car goes on its journey.
You will probably be able to pack your car with your Luggage. It is assuming you trust your driver. You should if you give them the keys to your car.
Cons
They may not have special insurance coverage. Therefore, you will need to buy short-term insurance to cover the driver's travel expenses, which will add to the cost of moving your car.
Again, road trips cause your car to wear out. In the end, you may pay for this depreciation in the future.
You may have no idea how well they drive. If you didn't go on a trip with a friend or acquaintance who will be driving your car, you would not know how they will behave when they are stressed on the road.
Is It Worth It?
It is only you who can properly answer this question because you know your friend or acquaintance better.
If you can say with 100% assurance that they will get your car to where it needs to be, on time, without any problems, and without charging you an arm and a leg, this may be the right option.
Alternative 3: You Could Use A Professional Auto Transport Company
According to USAToday, delivering a car across the country is the most common way to move a vehicle in the United States. It is probably because moving a vehicle with a car transport company is a troublesome business.
You can have an assurance that the drivers are proven professionals and that delivery will take no more than one or two weeks. Transport companies have their insurance, so you know that your car is protected.
And because these companies operate on strict schedules, your car should arrive on time, regardless of whether you choose the less expensive option with an open carrier or a closed truck.
However, as with any method of transporting a car around the country, there are pros and cons.
Pros
When you choose a reputable car transport company, you know that the driver moving your car will be well trained, knowledgeable about various types of vehicles, and trustworthy.
Your shipper guarantees the safety of your vehicle. Car transport companies carry insurance that will protect you no matter what the problem is.
You will save time on both ends. Car transport companies move so many vehicles that the loading and unloading process is quick and easy. Your pickup and delivery should be smooth sailing, and you should get your car when you need it.
It can be cheaper than driving a car. Most people are surprised at how reasonable the cost of delivering a car across the country can be. The fastest way to find out if you will save money by transporting your car on a truck is to get a free quote.
Also, since your car wheels will not touch the ground during a long journey, it will not be subject to the wear and tear that is usually associated with road trips.
Cons
You can't pack your car with extra equipment. Transport companies use the weight of your empty car to calculate the cost of delivering your car across the country. More importantly, transport companies cannot guarantee the safety of items in the car.
You may have less choice when it comes to choosing your date. On the other hand, car transport companies are very good at keeping schedules, so you can be sure that your car will arrive when it's supposed to.
Is It Worth It?
Given that some of the most dangerous roads in the United States are large interstates that many people use when traveling from state to state, transporting a car over rough terrain may be the safest option. Truckers have extensive training, know the best routes, and experience unpredictable weather and traffic.
Bottom Line
Road trips are great, but not every trip is fun. It is especially so if you are moving, which is often considered one of the most stressful things a person goes through.
An additional stressful factor is traveling with children, spending money on housing, and ensuring safety from road accidents. Moving around the country adds several new challenges. Driving a car all the way can add stress and take a long time.
Even if you want to take a car trip and see the country, trying to do so while transporting it may not be the best time to do it. Depending on the car's model and your knowledge of it, it may be safer to check it out before trying to drive it for many miles.
The great advantages of using a delivery service are that they understand all the different problems that may arise in the delivery process and have optimized it to be affordable and meet the specific needs of the customer.
Transportation services offer delivery and door-to-door delivery options. You won't even have to leave your home during the delivery process of your car.
One of the biggest advantages of using a delivery service is that their insurance covers your car during transit. If something happens to your car, it will be covered. These insurance covers are often better than the ones you have as a consumer.
After looking at these reasons, we can see that shipping your car is probably the better option rather than driving it.