4 Mar 2020
Best Online Super Hero Slot Games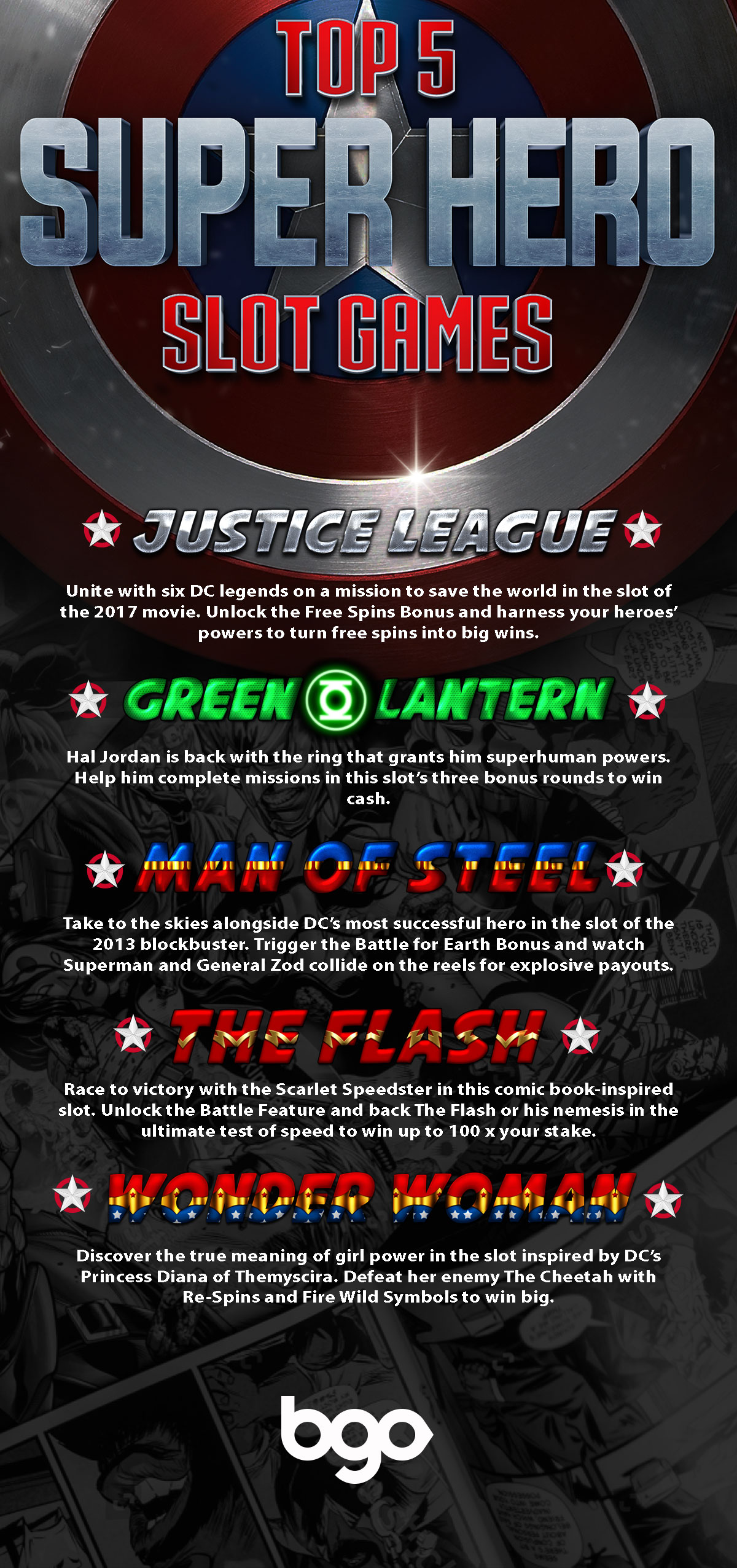 If, like us, you spent your childhood poring over comic books, you'll understand how super heroes capture the imagination. We'll admit that we sometimes still find ourselves fantasising about what it would be like to have superpowers. We imagine ourselves fighting crime on the streets of Gotham City, or flying to the rescue of Metropolis, armed with superhuman strength and an arsenal of high-tech gadgets.
So, it doesn't surprise us that some of the most popular online slot games today are those in Playtech's DC Super Hero Jackpots series. The leading casino game company launched the series in 2016, after striking a licensing deal with Warner Bros.
Each slot in the series gives you the chance to win 1 of 4 progressive jackpots whilst playing alongside legends from the DC Universe. Unite with crime fighters like Batman, Wonder Woman and The Flash. Or step over to the dark side and join forces with notorious super-villains such as Harley Quinn, The Joker and Deadshot.
Want to find out more about the series? Check out the below infographic brought to you by the online casino bgo.com. It details the top 5 slots available in the series today.