4 Jan 2021
5 Healthcare Jobs That Don't Require Medical School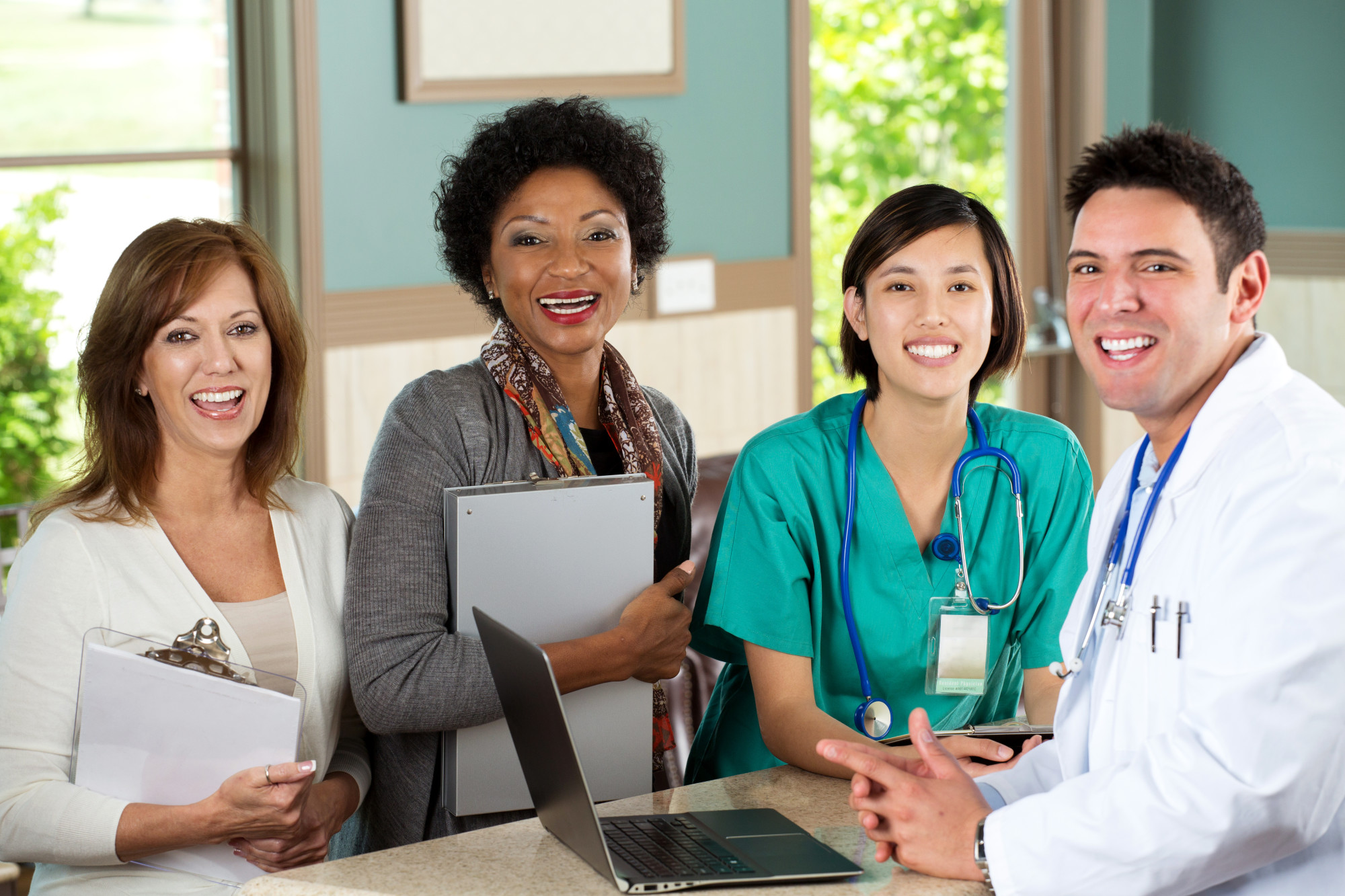 Have you always dreamed of working in healthcare, helping to heal and improve the lives of others? And how do you feel about the laborious years at medical school and the associated costs? Probably not as passionate.
We've got good news for you! There are numerous jobs in the health sector that don't require med school and are rewarding and important.
Check out these top 5 picks for healthcare jobs that you can dive into without med school.
1. Healthcare Administrator
There is a complex business side to any and all kinds of healthcare. Also known as health service managers, a healthcare administrator's duties are to handle the administrative side of the business. This task isn't simple and requires a lot of concentration, however, with the help of software such as home care scheduling software managers are able to complete this part of the business more efficiently.
This includes budget plans, managing employees, hiring, and training. The job also extends to handling patient fees and staying on top of current policies and technology. It's a vital role that is the backbone of healthcare. There are also many entry-level healthcare administration jobs to get you started – see more info here.
2. Occupational Therapist
Occupational therapists work with patients struggling with mental and physical disabilities, injuries, and trauma. Treatment is focused around a customized approach defined by the OT and aimed at helping a patient perform day-to-day tasks and live successfully.
OTs will plan and provide rehabilitation, track progress, and help to educate the patient and family about the specific condition and needs. For example, occupational therapists are instrumental in aiding stroke victims to recover physical functioning. This is one of the best options for remote healthcare jobs as you can interact with patients and provide treatment virtually in some cases.
3. Registered Nurse
If you're looking for a healthcare job that puts you on the frontline and in the middle of the action without going to medical school, a registered nurse is one of the best healthcare jobs. Nurses perform a wide range of duties such as administering medication, performing diagnostic tests, monitoring vital signs, and dressing wounds.
As a registered nurse, you can find work in a hospital or private clinic, and the demand for skilled registered nurses continues to grow year on year.
4. Dental Hygienist
Dental hygiene is a lucrative career and dental hygienists are in demand throughout the country. In this role, you will work alongside dentists to examine gums and teeth for oral diseases.
Hygienists also provide services to prevent oral diseases which include routine cleaning and applying sealants or fluorides to protect teeth.
5. Dietitian and Nutritionist
If you're a firm believer of "you are what you eat" and the support of overall health through nutrition, this is a great career choice. You may work in a one-on-one capacity, dealing with individual patients directly. On the other hand, dietitians and nutritionists are often responsible for creating meal programs for a nursing home or hospital.
This career has a wide scope, working to promote nutrition through campaigns, finding a position in a hospital, or starting your own practice.
The Best Healthcare Jobs for You
There are plenty of healthcare jobs that don't require medical school – these five are just the tip of the iceberg. Careers within the healthcare sector are specialized, so it's worthwhile to take some time to think about where your skills, personality, and passions lie when choosing a healthcare job.
For more inspiring and informative articles like this, keep exploring our site!